Bulletin - September 20th
---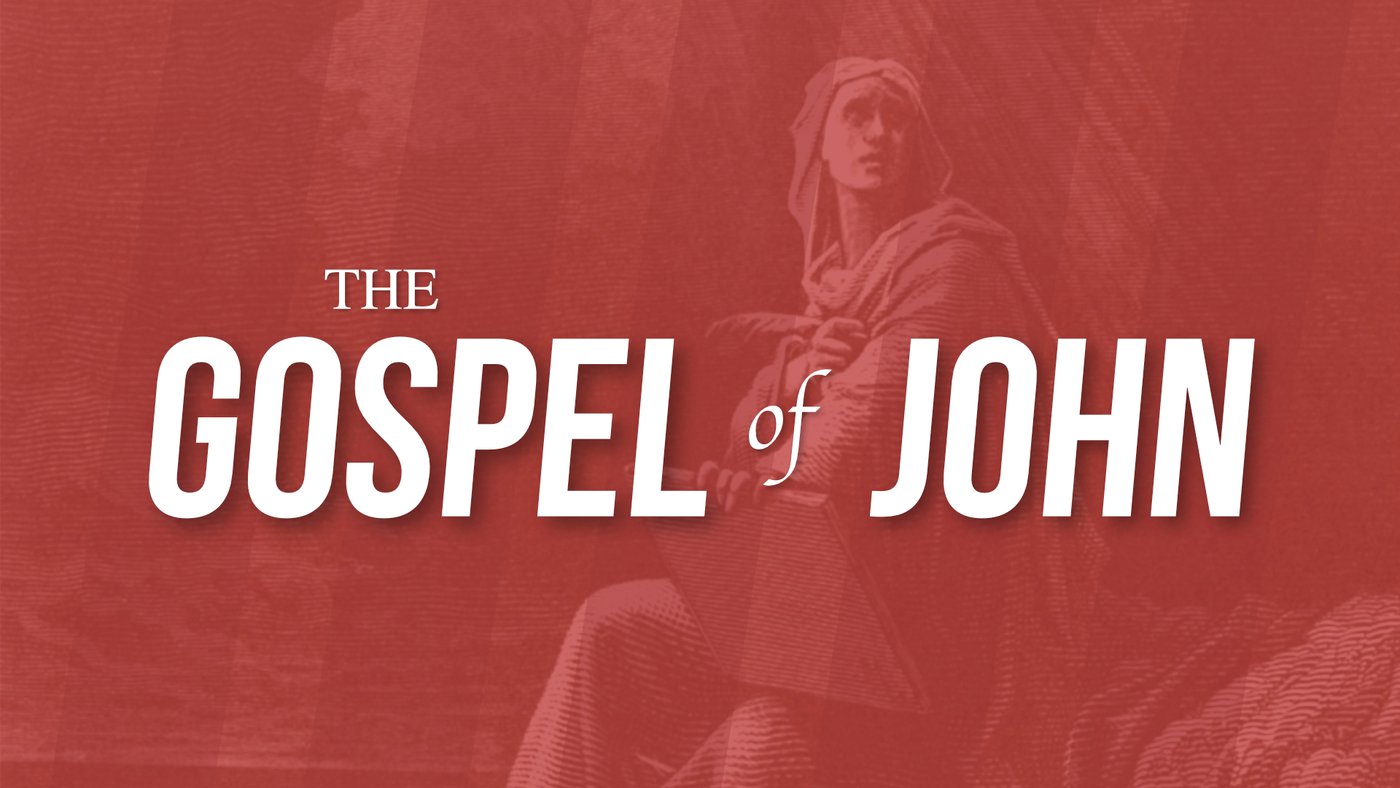 ---
Message + Notes
Lead Pastor: Luke Easter
Sermon Title: The Final Invitation
Scriptures: John 12:34-43, James 2:19, Luke 12:8-9
(You can take notes by clicking the "Add notes" button below scripture. You can save your notes by emailing yourself a copy at the end of the notes section.)
---
JOHN 12:34 ESV
34 So the crowd answered him, "We have heard from the Law that the Christ remains forever. How can you say that the Son of Man must be lifted up? Who is this Son of Man?"
---
john 12:35-36
35 So Jesus said to them, "The light is among you for a little while longer. Walk while you have the light, lest darkness overtake you. The one who walks in the darkness does not know where he is going. 36 While you have the light, believe in the light, that you may become sons of light."When Jesus had said these things, he departed and hid himself from them.
---
john 12:37-41
37 Though he had done so many signs before them, they still did not believe in him, 38 so that the word spoken by the prophet Isaiah might be fulfilled: "Lord, who has believed what he heard from us, and to whom has the arm of the Lord been revealed?" 39 Therefore they could not believe. For again Isaiah said, 40 "He has blinded their eyes and hardened their heart, lest they see with their eyes, and understand with their heart, and turn, and I would heal them." 41 Isaiah said these things because he saw his glory and spoke of him.
---
john 12:42-43
42 Nevertheless, many even of the authorities believed in him, but for fear of the Pharisees they did not confess it, so that they would not be put out of the synagogue; 43 for they loved the glory that comes from man more than the glory that comes from God.
---
James 2:19
19 You believe that God is one; you do well. Even the demons believe--and shudder!
---
Luke 12:8-9
8 "And I tell you, everyone who acknowledges me before men, the Son of Man also will acknowledge before the angels of God, 9 but the one who denies me before men will be denied before the angels of God.
---
Offering
Budget per offering:
$4,765
Last week offering:
$2,228
Budget per month:
$20,648
MTD offering total:
$6,099
---
---
Compassion Sunday
Compassion Sunday is an opportunity for you to share your heart for children in poverty with those who could change their lives forever — your church family. On this special day, you'll be joining thousands of other churches in speaking up for those in need.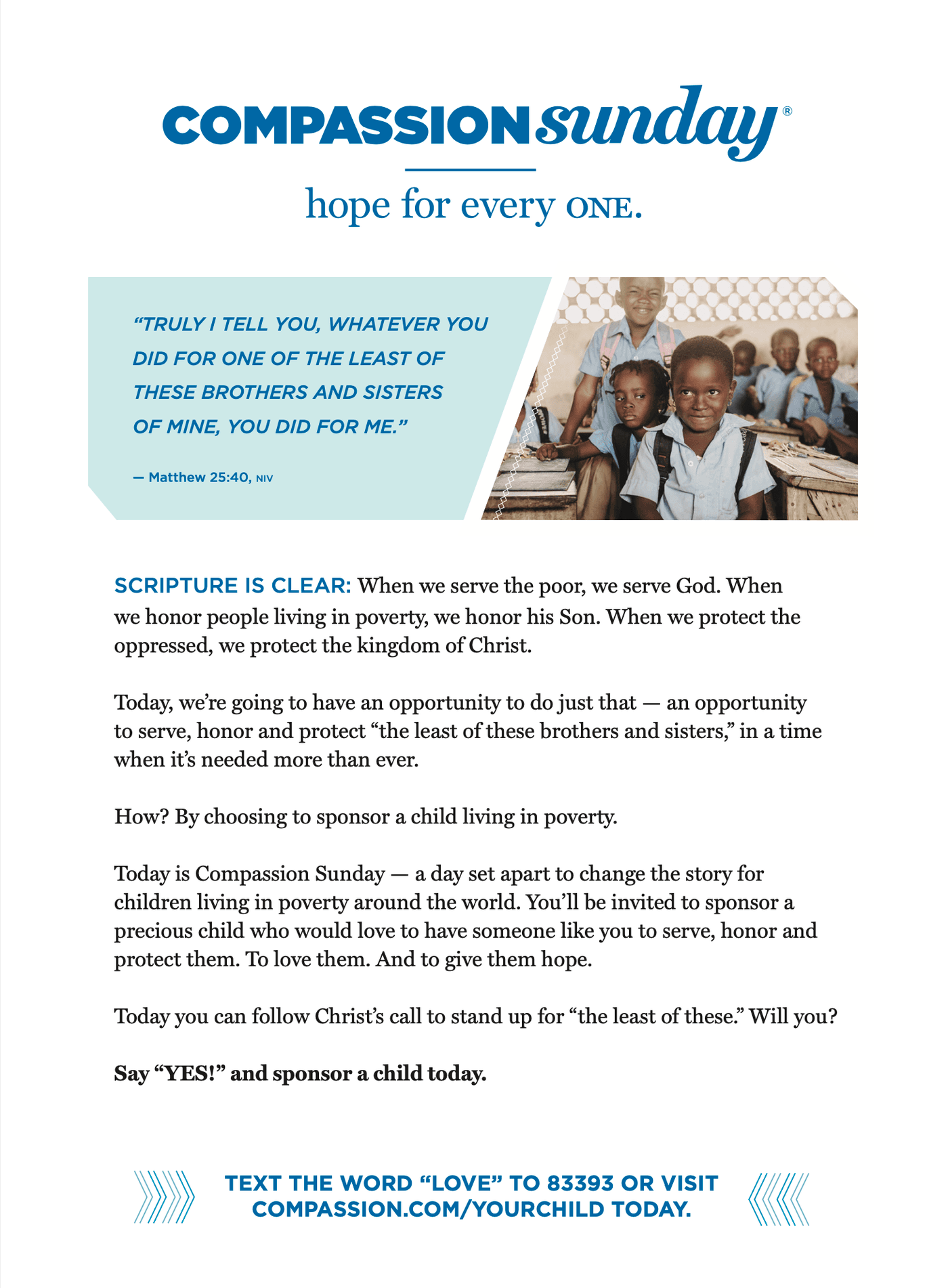 ---
---